StartCoding is a Bangalore based company which is into research of latest educational technologies for children. We believe that "Coding is the new Literacy" and are committed to deliver results by training children in the latest technologies to prepare them for the future.
We focus on getting children ready on LCCA (Logical thinking, Critical thinking, Computational thinking, Algorithmic thinking) thus making them confident problem solvers.Almost all of the services in future would be powered by software in some way or the other. Because of which coding has become an indispensable asset. We start early from kids of 4 years old and by 16 years they are coding champions.
"We craft the foundation and the wings to fly higher than your dreams."
Ms. Mala Bankal, Founder & CEO
Ms. Mala Bankal holds a Bachelor in Computer Engineering from Pune University and has a wide experience of 20 years working with various Fortune 500 companies like Hewlett-Packard, Sun Microsystems, Oracle. She has worked across various product teams in her career and has hands-on experience in Porting Software Products, Creating Tools, VOIP, 802.11 stacks, Testsuites, Malware, AWS, Databases, Java Compiler, Java Security and PKI. She has been a Security Specialist and holds security certifications like CEH (Certified Ethical Hacker) , SANS GIAC. She has also designed courses for educational institutes like ElementK USA. She is passionate about languages like Python, Java, C++, C and related technologies like Artificial Intelligence, Cloud Computing, Raspberry Pi, Arduino, Micropython, BBC Microbit etc.
Mr. Arijit Mitra, Co-founder
Mr Arijit Mitra is an experienced product thought leader. He has founded successful AI startups as well as led the AI product management roadmap in a major tech company. He has successfully deployed AI solutions across Fortune 500 companies for CRM applications. He has about 15 years experience in IT products. He is passionate about languages like Python, Machine Learning, Artificial Intelligence, Cloud Computing, Distributed systems, Full-stack development, JAVA/J2EE, Angular/React, DevOps, Agile/Scrum.
Rev. Fr. Dr. Jose Aikara, Chief Evangelist and Advisor
Rev. Fr. Dr. Jose Aikara was the Principal of the Residential School at Mysore, he was the State Secretary of the Karnataka Association of ICSE Schools and National Secretary of the same Association. Together with all these, he was on the Chair of the topmost position of the ICSE and ISC Board, New Delhi. Holding so many posts of State National and International and administering them uniquely well, speaks of his administrative ability. After his Chairmanship, he left everything, came to Kerala and opened the present School at Idukki, in 2016.
Ms. Saira Nazneen, Strategic Advisor
Experienced Educationist with a demonstrated history of working in the education management industry. Skilled in Coaching, Lesson Planning, Research, Curriculum Development, and Public Speaking. Strong education professional with a Masters Degree in English & Bachelors Degree in Psychology & Education — focused in Psychology & English. Experience from both India and abroad — Schooling from Mount Carmel Convent School, India.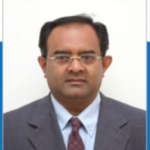 Mr Ramkishan, Strategic Advisor
Mr. Ramkishan Cuppala has over 30 years of cross-functional experience as Principal and Director of group schools. He has overseen setting up K12 schools PAN India as Consultant Principal. He is a certified Lead auditor and has audited several schools for compliance with EMS norms. He has overseen curriculum and content design for international curricula.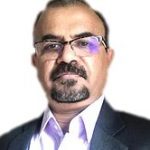 Mr.Saji Mathews, Strategic Advisor
Mr. Saji Mathews is MBA-Marketing, MSc-Psychology & MPhil-Psychology, and is an entrepreneur.He has developed his career as an Executive Director for the last 25 years and is focused on developing Managerial Skills that are highly effective to incorporate creative leadership skills.