STARTCODING K12 CURRICULUM
STARTCODING K12 CURRICULUM
OUR CURRICULUM & SYLLABUS
GUI based Learning for each concept to enhance grasping concepts.
Primary years have a focus on Logical and Critical thinking.
Maths for Coding has been introduced in a child-friendly manner.
Algorithmic thinking is introduced through step-wise thinking and GUI-based tools for the primary section and through flowcharts and pseudo-code for the secondary section.
Children work on worksheets during class.
Projects are introduced for each year to enhance their confidence.
Benefits of Our Curriculum
Students will learn gradually and will have the required knowledge of the technologies and concepts required for them to code.

Their thinking capabilities will improve if availed of  year on year

Their creativity will improve.

Their Maths will improve since we cover geometry concepts to teach animations

They will be able to understand Maths behind coding

They will be able to apply their mind to  solve complex problems

They will be able to construct programs

They will be able to code in languages like Python, Javascript, HTML, Java

They will be able to apply their coding knowledge to make games, applications, webpages, stories, animation, and thereafter in higher secondary years real-life applications like Banking Software, Bus Reservation System, etc which will make them Job Ready.
StartCoding Curriculum for Primary Years
PRIMARY CLASS

CLASS 1
CLASS 2
CLASS 3

CLASS 4
CLASS 5
MONTH 1
Logical and critical Thinking
Logical and critical Thinking
Logical and critical Thinking
Logical and critical Thinking
CODING MATHS
MONTH 2
Algorithmic Thinking through GUIs
Algorithmic Thinking through GUIs
Algorithmic Thinking through GUIs
Algorithmic Thinking through GUIs
Algorithms to Decompose
MONTH 3
Algorithmic Thinking through GUIs
Algorithm Labs
Algorithm Labs
Variables and Loops using Block based coding
Algorithm Labs
MONTH 4
Coding Application to simulate a programming mindset
Coding Application to simulate a programming mindset
Coding Application to simulate a programming mindset
Python Turtle programming – using Block Based coding
Introduction to Methods and Function through Block based coding
MONTH 5
Coding Application to simulate a programming mindset
Basic Animation through block coding
Advanced block coding constructs – Loops and controls
Python Turtle programming – using Block Based coding
Project of Methods/ Function with Block based coding
MONTH 6
Graphical User Interface Programming fundamentals
Music and Animation through block coding
Advanced block coding constructs – Sensing and Block making
Python turtle programming – basic constructs
Introduction to Python Programming through block based coding
MONTH 7
Graphical User interface Programming concepts
Story making through block programming
Advanced block coding constructs – Operators and Variables through Blocks
Python turtle programming – Advanced contructs
Python Programming through block based coding
MONTH 8
Graphical User interface programming mini projects
Game making through block programming
Advanced programming through Blocks – Animation
Python turtle programming – project
Creating Your webpage
MONTH 9
Advance GUI programming
Introduction to Operators and Variables in Animation
Advanced programming through Blocks –Game Creation
Creating your webpage – basic constructs
Advanced Webpage Programming through games
MONTH 10
Coding project Sessions creating a story
Introduction to sensing and block making in Animation
Advanced programming through Blocks –Story making
Creating your webpage-Advanced constructs
Advanced Concepts of Webpage creation
MONTH 11
Coding project Sessions-creating an animation
Coding Project – Creating Animations using Advanced block constructs
Object designing and programming
3-D Graphics to create rich games and simulating models
App Programming Creating your apps
MONTH 12
Coding project-Creating a game
Coding Project – Creating Animations using Advanced block constructs
Object designing and programming
3-D Graphics to create rich games and simulating models
App Programming Creating your apps
StartCoding Curriculum for Secondary Years
SECONDARY CLASS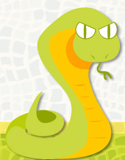 CLASS 6

CLASS 7

CLASS 8

CLASS 9

CLASS 10
MONTH 1
Coding Maths
Coding Maths
Coding Maths I
Coding Maths I
Coding Maths I
MONTH 2
Algorithmic fundamentals to construct programs
Algorithmic to construct programs
Coding Maths II
Coding Maths II
Coding Maths II
MONTH 3
Step wise Algorithms
OOPS Concepts using GUI
Algorithms to construct Programs
Python / Java Language Constructs
Python / Java Accelerator Course
MONTH 4
Python Programming using Block based coding
OOPS Concepts using GUI
Dissecting OOPS Concepts playing Puzzles
Python / Java Language Constructs
Python / Java Accelerator Course
MONTH 5
Python Programming using Block based coding
OOPS Concepts using GUI
Dissecting OOPS Concepts playing Puzzles
Advanced Python / Java Language Constructs
File Handling in Python / Java
MONTH 6
Python Programming
Java Language Constructs
Dissecting OOPS Concepts playing Puzzles
Advanced Python / Java Language Constructs
File Handling in Python / Java
MONTH 7
Python Programming
Java Language Constructs
Java Language Programming Constructs
Python / Java Data Structures I
Excel Handling in Python / Java
MONTH 8
Python Programming
Java Language Constructs
Java Arrays
Python / Java Data Structures I
Excel Handling in Python / Java
MONTH 9
Advanced Python Programming –Data Structures
Introduction to Data Structures I
Java Strings
Python / Java Data Structures II
GUI designing in Python / Java
MONTH 10
Advanced Python Programming –Data Structures
Data Structures Concepts I
Introduction to Data Structures II
Python / Java Data Structures II
GUI designing in Python / Java
MONTH 11
App Programming- Creating Your apps II
Introduction to Arrays and Strings
Data Structures Concepts II
Game Design using Python / Java GUI tools
Live IT Industry specific Project in Python / Java - I
MONTH 12
App Programming Creating your apps II
Projects in Java with OOPs concepts
Project n Java with Arrays and Strings
Game Design using Python / Java GUI tools
Live IT Industry specific Project in Python / Java - II